Good Day Dear Readers-
If Kids Ruled the World, I think we'd have ice cream for breakfast and never have set bedtimes.
This delightful book offers some fun ways kids might make the world more interesting. The pictures are wonderfully done and the text is easy to read, even for beginners. Below, you'll also find a fun activity idea to go along with the text.
Happy Reading!
The Queen
~~~*~~~
Book Information:
Publisher and date: Kids Can Press (September 1, 2014)
Reading level: 3 - 7 years
Book Info: Hardcover: 32 pages
Genre: children's picture book
ISBN: 978-1554535910
Book Theme:
Imagination, utopia from a child's point of view, Inventiveness, the world

Book Summary
This original, fun picture book delightfully describes, in hilarious detail, a small child's idea of utopia. Every two-page spread offers something new about this fantasy life, including, "If kids ruled the world, every day would be your birthday! Birthday cake would be good for you. Your doctor would say, ?Don't forget to eat your birthday cake so you'll grow up strong and healthy!'" And, "You could go to any kind of school you like ? Circus School. Fairy School. Inventing School. Lots of kids would go to Recess School." The topics that bestselling, award-winning author Linda Bailey has chosen are pitch-perfect for young children, from bedtime and baths (none!) to pets and tree houses (lots!). And illustrator David Huyck's detailed, brightly hued artwork is full of energy, joy and humor that gets right to the heart of a child's view of the world. While this is a book that would happily be enjoyed from cover to cover, it's not hard to envision an enthralled child spending long stretches of time daydreaming about one particular scenario. In the classroom, this book would make an excellent springboard for art projects or creative writing assignments that explore children's own unique image of the perfect world. Particularly gratifying is the emphasis throughout on sharing all the good things brought to life in a world of a child's own making. This book is a truly exuberant celebration of childhood, play and imagination. It's sure to become a classic.
Crafty Ideas:
Color and cut out. Glue to the middle of the poster.
Now, draw a picture of yourself. Use half an 8x10 paper. Cut out you and glue on top of the world.

Like it? Now, here's what you need to do. Think of ways you would make the world a better place. Think of funny things. But also think of at least two serious things.

While doing this, also let their imagination go wild as they come up with crazy ways they would rule the world.


Writing Prompts:
Write a speech about ways you think you can make the world a better place. Like the poster, your ideas can be funny and silly, but you need to come up with one very real way you can make the world a better place.



Discussion Questions:
Teachers and Parents: Help children brainstorm real ways they can make the world a better place. Such as picking up litter, or not littering. Making a bird feeder for birds during the winter. Talk about kindness and helpfulness.
Author: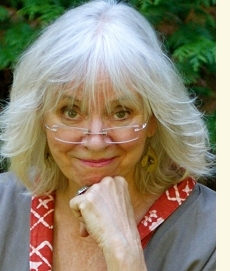 Linda Bailey
is an award-winning author of many books for children, including Goodnight Sweet Pig, Stanley's Party, the Stevie Diamond Mysteries, and the Good Times Travel Agency series. She lives in Vancouver, British Columbia.
Illustrator:
Raised near Chicago,
David
Huyck
grew up half a block from the candy store in one direction, and half a block from the playground in the other. Along with a limitless supply of Legos, cartoons and all genres of books, the resulting high-fructose queasiness is the point source for everything he has made ever since.