What is to be done about them?
As the Queen of this library, I try hard to help parents and even teachers find ways to make reading more interesting and enjoyable. Schools work hard at helping children learn to read; they coach, coerce, and challenge young people to read, read, read.
James Patterson recently wrote an article on CNN about
How To Get Your Kid to be a Fanatic Reader.
His own son, at the age of 8 began to slide into the reluctant reader downward spiral. He and his wife decided this could not be tolerated and so one summer, they set out to change his opinion about books.
Read the entire article for how he did this. I do, however, wish to point out a few key issues Patterson discussed that is very important: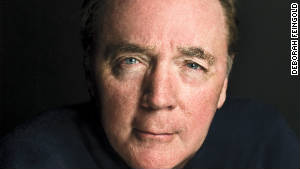 1. Sorry, moms and dads, but it's your job -- not the schools' -- to find books to get your kids reading and to make sure they read them.
2. The only way to help kids love to read is to get them to read everyday.
3. Allow kids to pick books they enjoy, even if it's not a standard novel. Boys enjoy the graphic novel, joke books and even fact books (especially if they include facts about explosions, machinery or weird stuff). This reading counts!
4. Sometimes kids need to be rewarded for reading.
I've seen schools that have offered children a certain amount of money per book they've read during the year. My daughter once received a check for $6 sent in the mail to her by the school for books she'd read during the school year. She was thrilled. And even now, she loves reading. That was an incentive that helped get her going.
5. You need to help your children find books they will love. If you aren't sure, check out the many literature blogs, or book list offered. There's a list of links in Patterson's article and on his Read kiddo read website.
Don't give up and just write your child off as one of those kids who will never love to read. Keep pushing. Make sure there is nothing hindering your child's reading such as a learning or reading disability that makes reading difficult. Even if there is, check with your school's specialist on tips for helping your child read. There are many ways to get around a disability.
And as always,
Happy Reading!
The Queen